Tangocamp 2010 has been cancelled. We apologise for any inconvenience.
OVERVIEW OF THE CAMP - August 7-14, 2010
7 days of internationally-flavoured TANGOsocialising, TANGOdancing and TANGOlearning in a beautiful Slovenian rural environment - this time in a forest.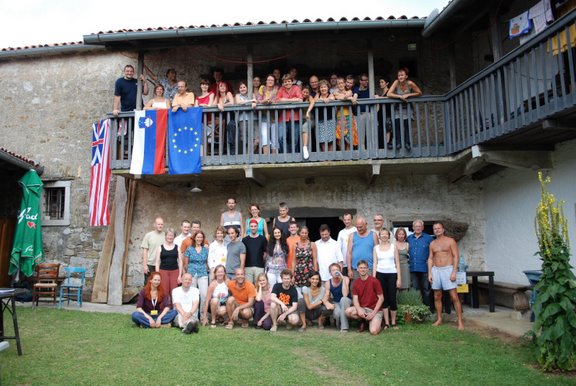 How did it all start? In the fall of 2007, a group of international tango enthusiasts developed from scratch an event that would provide a relaxed social and tango learning experience in a natural environment with a mix of international teachers, dancers and DJs. In August 2008 this idea resulted in the gathering of between 60 and 90 people in a small Karstic village Vrabce.
The next year, in 2009, we discovered "Mladinski Dom Smolnik" in the virgin forest on Pohorje close to Maribor - and we decided to go there again in the summer of 2010.
Dom Smolnik is a large house secluded in the middle of virgin forest in the regional park and is surrounded by a large garden with fruit trees, a pond and an outdoor fireplace. The 120m2 dance floor is wooden and square-shaped. The house has another common room of about 30m2 and about 40 sleeping places in mainly double and triple bedrooms. There are more sleeping places available as sleeping bag spots and there is a possibility to set up our own tents. At this house all activities (classes, workshops, some non-dancing activities and evening milongas) as well as sleeping and eating will take place. They cook delicious vegetarian meals, which we will occasionally complement with some meat.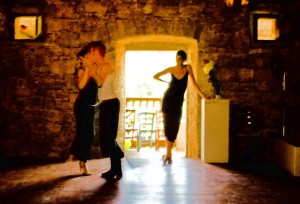 We will host 4 couples of tango teachers for regular daily classes, afternoon workshops and weekend workshops: Juan and Graciana (Argentina/Portugal), Hannah (Slovenia) and Steven (USA), Ina and Henning (Germany) and Vesna and Holger (Austria). There will be various DJs, including DJ Arnoud, a resident DJ at the famous El Corte (Nijmegen, Holland).

The participants have many options to spend their time: they will have the chance to join group and private Feldenkrais exercises with Dirk, they may take private tango lessons, join music jam sessions, indulge in massage treatments or do something on their own in the afternoon, such as trekking in the forest or going for a one-hour hike along a mountain stream to the waterfalls.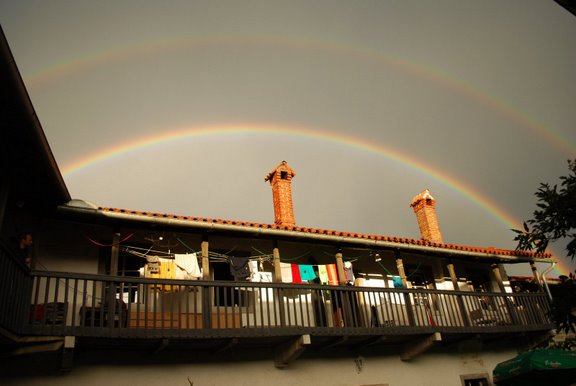 Even though Slovenia is a small country, it has an amazing variety of natural sights. Many visitors of last year have combined their stay with us with some extra holiday days in the region: at the Adriatic seaside, taking a trip to the Alps, climbing, cycling, doing wild-water sports (for instance in the Soca valley, which is claimed to be one of the undiscovered pearls of Europe), going to the spa, discovering the underground world of Karst, spending some days at an eco-farm, doing a wine-tasting trip or a day-visit to Ljubljana. We will be glad to provide you with more information sources on all sorts of other activities.