Steven Cook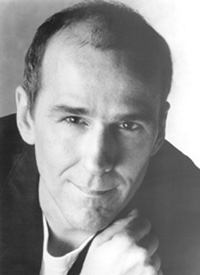 Steven Cook has quietly established himself as one of the most respected tango instructors and dancers in New York City and New Jersey. He has been dancing tango for many years and has an excellent reputation for a teaching style that enables students at all levels to quickly learn this beautiful dance. Steven has been taught by Carolina and Diego, Brigitta Winkler, and Eric Jorissen.
Steven teaches for Triangulo in New York City and is the resident tango instructor at the Asada Milonga, El Sotano and teaches workshops on a regular basis at Firehouse Tango, Pocono Tango and is a moderator for the San Francisco Tango Exchange. He has been a guest instructor for New Jersey Tango Extravaganza and New York City's Tango Cafe.
He was a member of the Chicago Ballet and the Houston Ballet and appeared on Broadway in Doonesbury. Steven has taught for The National Shakespeare Conservatory, National Theatre of the Deaf, and Ballet Diverte Mento De Montreal. Since 1995 Steven has been on the faculty staff of the famous Stella Adler Studio for Acting in New York City.
For an in depth interview go to: Firehouse Interview